It is an honor to be invited to a baby shower.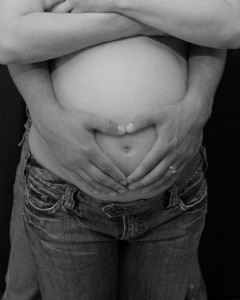 You are invited to celebrate a brand new life with your friends and family. The last thing you want to do is worry about what type of present to bring. Here is where this article comes in. You will find a lot of great ideas for the perfect baby shower gift.
There are several types of gifts that you can choose to purchase for a shower. There are useful gifts, personalized gifts, gifts for mom to be, and economical gifts. These gift ideas range from that cute ladybug nursery set you found online to a pack of diapers.
Useful Gift Ideas
There are a lot of things that babies need. It is hard for the new parents to think of everything they may need to care for their newborn. Useful gifts can be defined as gifts that serve a practical purpose. They are given to lighten the load. Here are some great useful gift ideas.
Diapers: This may seem like an impersonal choice for a present, but let's face it, they are a necessity. This is one item that all new parents must have for their new bundle of joy at all times. It may be better to buy a larger size in case other people purchase the same thing. You can always put the baby in a bigger diaper but can never put them in a smaller one.
Toys or books: Even though a newborn baby won't be playing with any toys anytime soon they are still a great gift choice. New parents love to fill their baby's rooms with lots of stuff. They will eventually get great use out of that set of blocks.
Diaper Bag: A great gift idea is to fill a diaper bag with a bunch of stuff that you would need to take your baby into the world. It can contain baby lotion, travel baby wipes, extra bottles, extra pacifiers, changing pad, and other useful items. This is a wonderful gift idea and will be truly appreciated.
Crib Bedding: Even if the parents to be have already have the baby's room all decorated, a crib bedding set is still a great gift choice. Parents are constantly washing the baby's clothing and bedding and it would be nice to have an extra bedding set in case the main one is in the wash. They may even decide that the set you purchased was cuter or more comfortable than the one they purchased.
Personalized Gifts
If the new parents have already chosen a name for the new baby, it may be a great idea to buy a personalized gift. Here are some great personalized gift ideas that are sure to be a hit:
Wooden Letters: A really cool way to decorate a baby's room is by putting their name up on the wall. You can purchase wooden letters that spell out the baby's name and paint them or decorate them to create a personalized gift that will be cherished for years to come.
Engraved Gifts: You can purchase a personalized jewelry box with the baby's name engraved on it.
Embroidered Gifts: There are many different items that can be embroidered with the child's name on it including bids, blankets, clothing, towels, and many more.
Keepsakes: Having a baby is a very special and important time for a couple. Some of the greatest gift ideas allow them to hold onto these memories for years to come. Some of these ideas include a scrapbook or photo album, a keepsake box for the baby's first pair of shoes, and many more.
Gifts for the Mother-to-be
It is not easy being a new mother. It may be hard to get enough sleep because they baby does not sleep through the night. You may have other responsibilities that are harder to accomplish with the newborn. A little pampering may be the best gift for a new mom. Here are some great ideas on how you can pamper the mother-to-be:
Gift of Massage: You can purchase a gift certificate for a massage.
Skin Care Package: You can put together all the essentials for taking a hot and relaxing bath. Fill it with scented candles, perfumed soaps, and some nice lotion or a super soft bath robe.
House Cleaning or Baby Sitting Certificate: You can make a coupon booklet that offers your services. You can help out around the house or watch the new baby so that their parents can go out to eat.
Economical Gifts
You can still give a great gift even if you are short on cash. Here are some inexpensive gift ideas that will go over great and not hurt your wallet:
Make a meal: Bring over a meal that can be heated up so that the mother does not have to worry about cooking. It can be already prepared so that she can just stick it in the oven.
Organize the shower: If you are really short on cash, offer to throw the shower. You can delegate the responsibility and pull it all together as your gift.
Be the photographer: Take some great pictures of the shower and then present them with a photo book or scrapbook. It will be a wonderful gift. On the day you can present the parents with an empty photo album or scrapbook and a note that says that you will fill it with all of today's great memories so that you can remember them forever.
Memory Frame: Get a large frame and fill it with special pictures. Add a poem or some embellishments. It can be a picture of when you and the mother were little or a picture of the mother as a baby.
There are so many different gift ideas. You just need to find the one that suits you the best. Good luck and enjoy the shower.
Alan Riley is the publisher of a website called BeautifulBeddingSets.com, which was created to help you with all of your bedding needs. You will find information on everything from the best down comforters to all you wanted to know about a memory foam mattress pad.