Your nephew has just turned 5 and he is becoming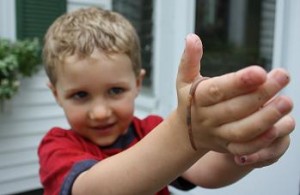 more curious and active by the hour. You want to choose the perfect Christmas gift but you still have some doubts about the most attractive options.
Boys at this age are already capable of solving puzzles and spending time on board games and other activities that require some concentration and logical thinking. You can come up with a number of great Christmas present ideas.
Just go to a toy store and have a look at the diversity of toys. Each piece will come with a tag, specifying the age group this item is appropriate for. You will get a number of good ideas by simply visiting the local toy store.
Books
Books for kids today are a truly wonderful option. They educate, they look beautiful and they develop creative thinking.
Once you go to the bookstore, you will discover tremendous diversity of literature for young ones. These books come with tremendous illustrations and interactivity options. If your nephew is already getting to know the letters, you can buy a book that will make the process easier.
Puzzles
All kids love puzzles. Five-year olds are already skilled enough to put together the little pieces and to solve the riddle.
So many kinds of beautiful puzzles are available. Some of them glow in the dark. Others can be customized to feature a specific photograph that you have provided.
Puzzles are also a great way to spend some quality time with the child. Working on the puzzle together will give you hours to talk and bond.
Board Games
Five-year olds are capable of playing board games, since their attention span is longer and they are capable of following the rules. Start with a few basics that will let you know if your nephew is interested in such activities.
Some of the best board games for kids aged 4 to 8 include Pictionary Junior, Guess Who?, the Original Memory Game, Chutes and Ladders and Sequence for Kids.
His Favorite Characters?
Little boys enjoy movies and illustrated books. Naturally, they will have favorite characters. So many generations have grown up with Spiderman, Superman and Batman. Choose a Christmas gift that has something to do with your nephew's favorite action heroes.
Whether it is Transformers or Cars, you will find so many games and toys designed to resemble the favorite movie characters. Action figures, books and accessories – you name it, the stores have got it.
Trucks and Cars
Let us face it – educational toys are something great and much needed. Still, kids like to have plain and simple fun with some other toys.
Little boys will always love cars and trucks. It is part of their nature and it will always be. A remote controlled car or a collection of toy car models are certain to make him the happiest kid this Christmas.
You know your nephew and you know what will make him happy. If you need some help, consult his parents or simply ask him what he would like to get from Santa. The wishes and desires of children tend to be simple and very easy to fulfill.
Jamie Highland is an article writer who has written for various e-commerce stores, like My Baby Shower Favors, a site that started by selling baby shower favors and expanded to other occasions and party treats like Christmas cookies.
Photo: Miss Fran