Traditional Wood Rocking Horses:
All hand carved rocking horses for adults, kids and toddlers.
For adult size, old fashioned and vintage rocking horses take a peek at our S&S Woodcarvers rocking horses.
Antique rocking horses are here from time to time. Join our email list to see when additions arrive (we only email when something new is available).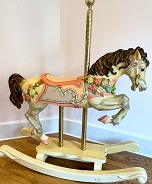 50in x 55in x 21in (h x l x w)
$3000
Location: Georgia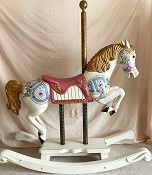 53in x 55in (h x l)
$2000
Location: Georgia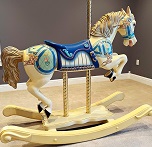 53in x 54in (h x l)
$2000
Location: Tennessee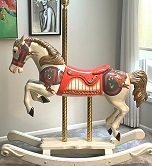 42in x 64in (h x l)
$1650
Location: Iowa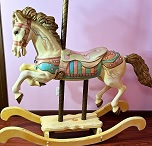 52in x 56in (h x l)
$1400
Location: Missouri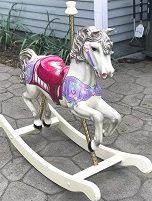 41in x 40in (h x l)
$1100
Location: Massachusetts
30in x 40in (h x l)
$1000
Location: Texas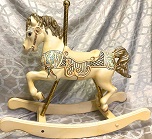 32in x 31.5in (h x l)
Sold
Location: Virginia

32in x 40in x 8in (h x l x w)
$550
Location: New Jersey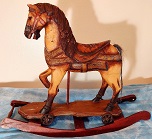 28in x 33in x 12in (h x l x w)
$350
Location: Texas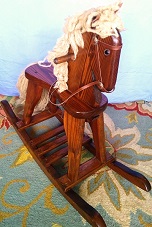 35in x 29in (h x l)
$190
Location: Georgia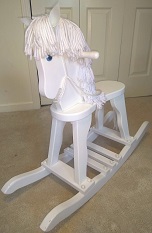 35in x 29in (h x l)
$139
Location: Georgia

1.2m x 1.5m x 0.6m (h x l x w)
$2900
includes shipping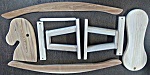 Build your horse from scratch
"Winston is gorgeous and the transaction could not have been any easier. Thank you!!"~ Dina