Art Carvers Wood Rocking Pony
home »
art carvers rocking pony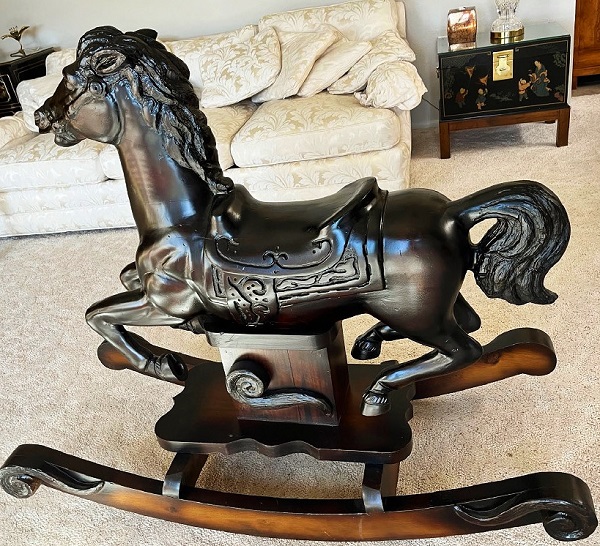 Measures: 40 in. x 38 in. x 11 in. (h x l x w)
rockers: 47 in. x 18 in. (l x w)
This wood rocking horse crafted by Art Carvers based in North Hollywood, CA, (no longer in business) exudes charm and quality.
Crafted in the early 1980s, the rich character of the wood, coupled with the carving and finishing techniques employed by Art Carvers, results in a captivating, medium size rocking pony.
In excellent condition, this rocking horse stands as both a functional toy and a work of art. The craftsmanship and the horse's sturdy construction ensures it can be enjoyed for generations to come.
It takes up residence in Santa Fe, New Mexico.
"At dinner parties my friends took turns riding the pony. It seems that whenever people are around the pony, they all turn into little kids. The pony/horse's name is WHIMZEE, and she certainly WAS."
~ Ginger (current owner)