Blue Carousel Rocking Horse
home »
diana's blue horse on rockers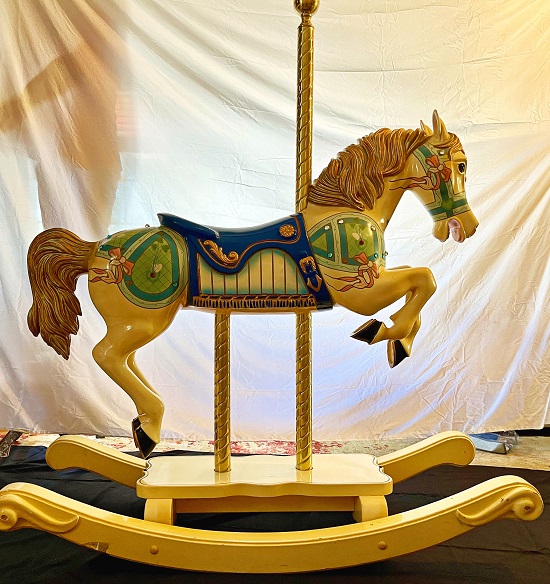 Measures: 53 in. x 57 in. x 22 in. (h x l x w)
Rockers: 58 in., top of brass pole: 64 in.
The horse is made from solid wood with a wooden base and rockers. It features a brass pole and is adorned with jewels. It was hand-painted by El Casero in 1990. There are a few scratches on the legs, some missing jewels and scuff marks on the rockers, indicating normal use.
Made by S&S Woodcarvers of Santa Anna, CA in 1990. This design is known as the Blue Diana's Large Horse On Rockers and has a majestic and antique feel, resonating with its history and craftsmanship.
All details are clearly visible in the images. This rocking horse is in good condition!
It takes up residence in Modesto, CA.
"We bought the horse for our son in 2018."
~ Cindy (current owner)