We often refer to "the good old days" as a time in the past when we believe life was better. With frequent and increasing exposure to significant stressors ranging anywhere from school shootings to cyberbullying, to unreasonable loads of schoolwork, it makes us yearn for those simpler times for our children.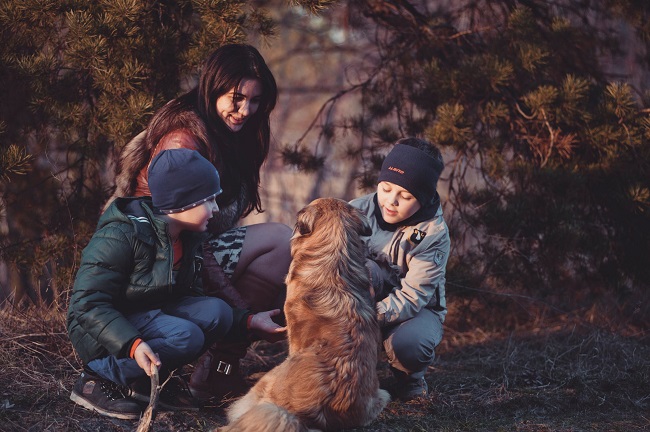 Watching our children grow up in an era where society appears to be more volatile than ever may allude to the prevalence of mental illnesses. But no matter if your child displays signs of a possible mental health condition, is diagnosed with a condition, or is merely trying to manage stress, one thing is for certain: self-care is key.
Why is Self-Care a Family Matter?
Simple by definition, self-care signifies deliberate actions taken to improve one's mental, emotional, and physical health. In particular, when it comes to children, self-care is most effective when backed by a support system from their families. Parents can have a significant influence on the wellbeing of their children as they typically share emotional bonds, common values, goals, and responsibilities. Building a strong family relationship promotes a positive family well-being and supports good mental health in children. Thus, parents can unite with their children as a family unit to practice self-care together to continuously promote positive growth.
How Can Families Practice Self-Care Regularly?
Connect With Each Other. Communication and support go hand-in-hand. Conversations surrounding mental health, or even just about intense feelings, might be uncharted territories for some families (especially so if you're discussing difficult topics such as recent school shootings). As a parent, it's essential to create an environment where your child feels welcome to express their thoughts, feelings, and needs. Children should know that they have someone to talk to at any time; therefore it can be helpful to allocate a dedicated time together for meaningful conversations, like regular family dinners.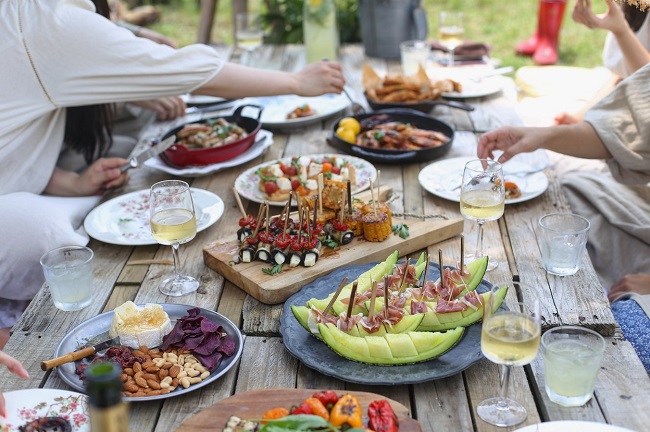 Research shows that sharing a family meal is good for the spirit, the brain and the health of all family members. In fact, regular family dinners are linked to decreased rates of substance abuse, teen pregnancy, depression, obesity and eating disorders among youth, as well as an increase in grade-point averages and self-esteem.
This data leads us to an important question: How can parents have productive discussions during family meals? Keep in mind proper conversation etiquette will provide children with the comfortability to be able to talk openly and honestly. Psychology Today suggests the following tips for parents to encourage their children to engage in open dialogue:
Be direct. Create a relationship with your child that is built upon honesty and respect. With this kind of comfortable and trusting relationship, it will make it easier for you to ask direct questions and easier for your child to answer. Be straightforward and ask "Is something wrong?". If your child feels safe from judgment, they will be more likely to share their thoughts. However, it's important to remember that not every child will be inclined to talk immediately, so give them time and space to process their emotions first.
It can be helpful for children to know that they are not alone or different for feeling the way they feel. Parents can share stories of similar person accounts to help relate to their child. By showing empathy, parents can demonstrate that they understand what their child is experiencing.
Still uneasy? Take away some of the uncertainty of these conversations by exploring mental health resources together that can explain difficult emotions in a digestible manner. Being able to have purposeful discussions together can ultimately build trust and strengthen family bonds.
Soul Food. Not only can routine family meals serve as a designated time to talk with each other about serious stressors and feelings, which can cultivate a sense of understanding and belonging, but meal time also encompasses other advantages of self-care that are frequently overlooked. Findings of the benefits of home-cooked meals show that those who eat home-cooked meals on a regular basis tend to consume less sugar and processed foods resulting in improved mood and mental health.
This doesn't mean you need to ditch the Friday night tradition of pizza and wings, but what it does mean is to consider swapping out Tuesday's frozen TV dinner for a nutrient-dense recipe that the whole family wants to try. Maybe you have a family of picky eaters (honestly, every family has at least one), so draw names out of a hat to see who gets to pick the recipe that week. Bonus points if they help cook the meal! For parents stuck in a rut about what to cook, check out some healthy yet easy dinner ideas that your kids can help make.
Spend Time Outside, Not Online. Regardless if you're the parent or the child, it's hard to find the motivation to exercise at times. But exercise is crucial for the mind and body as it relieves stress, improves memory, helps you sleep better, and boosts overall mood. Don't let the oftentimes dreaded phrase 'exercise' scare you and your family away. Instead, change each other's mindset from 'working out' to 'having fun' by using exercise as an excuse to try something new and enticing. Exercise and other physical activities are a great substitute for smartphones and tablets, which can be mindlessly addicting, and increase susceptibility to negative influences like cyberbullying.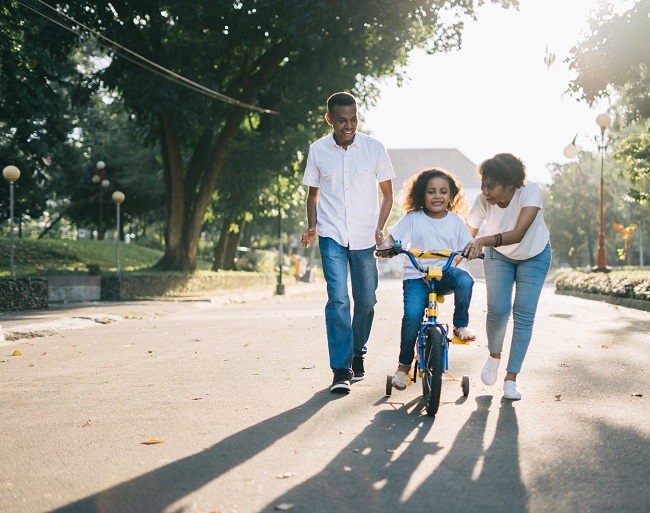 Remember, though, that exercise as a means of self-care is something that should be practiced regularly, so it's important to choose feasible activities that are age-appropriate for every family member. One of the easiest ways for parents to get their kids moving is to go for walks after dinner together. Not only will this foster more quality time spent together, but it's a light activity that every child can do. Even in the cold winter months, post-dinner strolls can still be enjoyable by admiring neighborhood Christmas lights or other holiday decorations.
If you want to get even more creative, Parents.com suggests turning TV commercials into fitness breaks by using those intermissions to get moving! Each family member can take turns being the coach by instructing everyone to "drop and give me five push-ups." Being active doesn't have to be a chore and can be more fun when done together. It can be as simple and enjoyable as teaching your child to rollerblade, which you can do together daily around the neighborhood.
Positive psychology and writing coach, Diane Dreher Ph.D., claims, "Offering healthier alternatives for our teenagers and ourselves, [reminds us] to actively engage our minds and bodies—to spend more time with friends and family, reading, exercising, attending religious services, and participating in other activities we find meaningful instead of mindlessly reaching for those cell phones."
As a parent, fostering healthy mindsets and lifestyles in children is fundamental to their growth and ability to adapt and cope with stressors that life throws their way. Making the time and effort for self-care is the ultimate key to health and happiness. Practicing self-care with your children not only serves as a good model for them, but it also helps parents take care of their own well-being to be the best parents they can be. Remember, you can't pour from an empty cup. Take care of yourself too.