Father's day is a few days away and you are broke.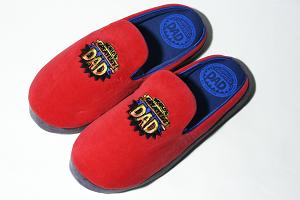 Here are 10 gift ideas under $10 to make June 17th special without breaking the bank.
Golf App
You may not be able to afford to buy that special father in your life a new set of golf clubs or even lessons, but for $9.99, you can significantly improve his game. Based on the best-selling book Golf Rules Quick Reference, a smartphone application by the same name will put all the rules of the game in your father's pocket. Next time he needs to check what to do if his long drive kills a bird, he'll think of you.
Golf Rules Quick Reference – $9.99
Customized Chocolates
If Dad has an office, consider buying him customizable M&M chocolate candies. For $7.99, you can give Dad a 12 ounce bag of totally customized chocolates. Pair it with a nice candy dish and every time a coworker comes into his office, they will get to thank him for a treat. More importantly, he will be able to brag to everyone that he is so well loved because you bought them for him for Father's Day, which is what these holidays are all about anyway, right?
7 oz bag of personalized M&M's for $7.99
Dress for Dinner Napkins
Sometimes dad just needs a day off from wearing a business tie. Ties serve no real function, but are still often required at the office, at the opera, and at fancy dinners. In addition to being a constant reminder that "The Man" has him by the neck at work, they are magnets for spilled food. If you are going out for a Father's Day dinner, let him skip the formal tie and give him a pack of Dress for Dinner Napkins instead. When the white napkin is unfolded and worn like a bib, dad looks like he is wearing a tie. It may fall in the gag gift category, but it will protect your dad's newly laundered white work shirt, extra starch.
$6.99 for a pack of 20 napkins
Dr. Freud's Therapy Ball
Many fathers can be pretty closed off about their feelings. If you want to tease dad about not regularly sharing his feelings, buy him Dr. Freud's Therapy Ball. Have dad confess what is truly in his heart, and like a Magic 8 Ball, he can shake it and see one of twenty different responses, including "How did that make you feel?" and "Talk about your mother."
Dr. Freud's Therapy Ball is $9.60
Car Wash
Breakfast in bed is always a cute idea, but consider waking up early to wash dad's car instead. While breakfast lasts 15 minutes tops, a clean car will keep dad smiling for days. Bucket of water, sponges, towels, and borrow a vacuum – give dad something worth more than $10 for almost nothing. Throw in an air freshener to show dad that you really care.
Coffee Soap
Specialty soap is normally a gift given to women, but if dad's a coffee drinker, he'll love this 100% Pure Hawaiian Kona Coffee Soap. Handcrafted in small batches with carefully sourced ingredients, this soap, rich in antioxidants, will help keep dad's skin looking and smelling great
100% Pure Hawaiian Kona Coffee Soap is $10
Bacon Flavored Toothpicks
If dad doesn't like coffee and chocolate, he probably likes bacon. For less than four dollars, keep dad stocked with 80 bacon-infused toothpicks complete with a retro tin case.
Bacon Flavored Toothpicks Accoutrements is $3.75 per tin.
Quiet Gum
The perfect gift for the dad that just wants to be left alone on Father's Day, "How About a Nice Big Pack of Shut the Hell Up" gum is the best way to tell dad that he can enjoy his steak, beer, and sports in peace this year.
Blue Q Chewing Gum is $2.30 per pack
DIY Gift Basket
Think you know dad pretty well? Put your knowledge to the test by picking out not one, but nine gifts for dad. How can you get nine gifts for under $10 you ask? Go to the ninety-nine cent store of course. Start with a ninety-nine cent empty gift basket, and fill it with nine gifts. Include a few silly gifts (Daffy Duck desk bowling set) and throw in a few useful ones as well (Has he been sneezing a lot? Throw in ten packages of Kleenex for a buck). Not only will he appreciate the laughs and how much effort you put into assembling the perfect gift basket, but it also feels like a much bigger gift than a single $10 item. Getting the biggest bang for your buck is what budget gift giving is all about.
A Helping Hand
Don't feel like scavenging for quarters in your couch cushions and car cup holders to buy a $10 father's day gift? Give him something much more valuable but doesn't cost you a nickel – your time. Has Dad been complaining lately about that squeaky gate in the back of the house? Offer to help fix it! He'll be proud to have fixed it, and you might even learn the difference between a socket wrench and a monkey wrench.
What did you decide to buy for Father's Day? If it's under $10, let me know in the comments section below, or via Twitter.
Tagg writes on behalf of CableTV.com. He typically writes about technology and finance. When he's not writing or tinkering on the latest gadget, he's an avid guitar player. You can follow him on Twitter. @CableTV.