The holidays are here, meaning it's time to make our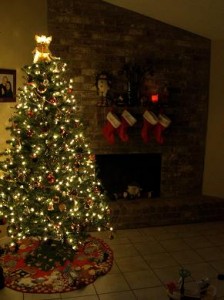 gift lists and start our holiday shopping. Doesn't it always seem like there is always one or two people on your list that you have no idea what to get? You don't want to give this person cash or a gift card, because you feel that it might seem too impersonal. At the same time, you don't want to get them a popular gift that they already have and will likely get returned. Look no further for that perfect gift! We have you covered with five of the most popular, yet original gifts of the holiday season:
1.       Faucet Lights: My parents recently installed these on our kitchen and bathroom faucets and they make for a really cool gift when you have run out of ideas of what to get someone. They send out a beam of color as water comes out of the faucet. Not only does it look really cool, but it gives your bathroom or kitchen a really "high tech" feel. On top of the aesthetic value, it's also nice to have some light when you are pouring a glass of water at night. The best part about this gift is very few people have it and almost everyone can use it!
2.       Texting gloves: Don't you hate it when you are outside in the cold and get a notification that you have a new message. You want to read it, but don't want to take your gloves off and expose your hands to the harsh winter elements. With texting gloves, you can open and read your messages and reply without exposing your hands to the freezing temperatures. Everyone has a cell phone and that special person on your holiday gift list will go crazy for these gloves!
3.       iPhone and iPod accessories: This will make a great gift for anyone that has an iPod or iPhone. I'm not talking about general accessories that everyone has, such as a Bluetooth or car charger. Rather, fun and unique accessories, like this one that turns your iphone or ipod touch into a pinball machine. There has to be at least one person on your gift list with an iPod or iPhone who would enjoy this!
4.       Lump of Coal Soap- Is there someone on your list that has been naughty this year? Little gag gifts are perfect for stocking stuffers, and this lump of coal that is actually soap will give everyone a laugh! If they are nicer next year, you might consider getting them that ipod accessory or pair of texting gloves J
5.       Socks: When in doubt, everyone can use an extra pair of socks! You can get a pair of high quality cheap socks for just a few dollars, minimizing the pain when you open the credit card bill in January. While everyone enjoys a pair of holiday themed socks, it's important to remember that they likely won't be worn again that year, especially when Christmas is over. Think of the types of socks that person will wear year around.
Stocking stuffers can be tricky gifts to buy, since you don't want to spend too much money when you already bought so many gifts. At the same time, you want to give that special person a gift they'll enjoy and use. We hope this list helps you with your shopping endeavors! Happy Holidays!
Adam Bruk has been busy this holiday season helping customers find the perfect sunglasses for that special person on their holiday list. When he isn't busy at work, he will be cooking for the holidays before traveling to spend time with family.