Bullying is a hard thing to deal with. This is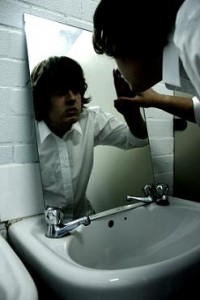 especially true when you are the parent of a child who is being bullied, or when you know bullying is occurring in your child's classroom, perhaps to the children of friends or neighbors. Nevertheless, bullying is not ever something to be ignored. And the first step to effectively combatting bullying is to get educated as to what bullying looks like, what the signs and symptoms of bullying are, and what you and your children can do to stop it.
Fortunately there are some very, very good online resources for parents, children, educators, and others to help control bullying. These sites make it very clear what bullying is and give some simple, real-life ways to deal with bullying that, with some effort and cooperation, really can work.
Five Sites On Bullying You Should Visit
1. Stop Bullying.gov This site is an official site owned and operated by the US government and the Department of Health & Human Services. It is one of the most comprehensive, to-the-point, and most regarded sites on bullying that there is. There are separate pages of help and information for children, parents, educators, teens, young adults, and communities.
2. Kaboose Kaboose is a favored parenting website that also maintains an excellent portion of the site dedicated to bullying, dealing with bullying, and bullying prevention. The site offers some excellent insight, advice, and information.
3. Olweus.org Olweus is a bully prevention program that also maintains a highly informative site. The site is packed with information and has the added benefit of being highly navigable so that you can quickly get to the heart of the matter.
4. VolunteerGuide This site is not dedicated to bullying specifically, but it is a guide to help you make a difference in the world in 15 minutes or less (although it also has options for those with more time to give). One of its pages is dedicated to the topic of bullying, and from that page there are some excellent additional resources to be found.
5. Stop Bullying Now! This site explains itself nicely. It is the work of Bullying Expert Stan David, who has been in the field of social work for almost 50 years and has trained numerous educators on dealing with bullying. Stan takes an action-oriented, research-based approach to handling bullying, and offers many tips and much information on his site.
Coping with bullies is a tough issue, but with good resources the issue can be managed. Start with these sites for some of the best advice and links on the web.
Mary Ellen Ward is interested in studying and researching social work and also enjoys helping other students get involved through earning a social work masters degree.