Many families want to experience the best vacation possible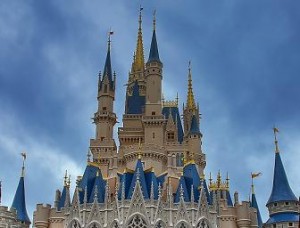 with their young children. In order to do this, many families want to find child-friendly locations. One fabulous destination idea for your next family vacation is Florida or California. Both of these states offer fantastic weather all year round and amazing theme parks, such as Disneyland and Disney World. To guarantee that your vacation is phenomenal, be sure to book a room at Lake Buena Vista Holiday Inn, where kids come first, and also check out our list of rides that are perfect for toddlers!
At Disneyland, be sure to check out Casey Jr. Circus Train, a great ride for kids who are ages five and under. This adorable little train gives passengers a tour of many miniature versions of classic Disney animated films, including Dumbo. Your child will giggle with glee as they feel the wind in their hair as the train weaves through Storybook Land, giving them an amazing view of Storybook Land Castle, circus animal cages and other scenes that are not as visible from the Storybook Land Canal Boats.
This mini, kid-friendly roller coaster is the perfect way for your little one to travel through all of their favorite Disney movie scenes. The ride lasts for about three minutes and takes your child on a colorful journey through a magical land. Sitting in an open top cart allows you and your toddler to get a great view of all of the sites and receive a refreshing breeze as the little train chugs along the tracks.
A fun ride for your kids in Orlando's Disney World is the Buzz Lightyear Space Ranger Spin ride. This video game inspired game allows your toddler to work on their aim. Each person on this ride gets to hold a movable laser gun. And yes, even your toddler can operate it! You all get to aim and shoot at targets and earn points while on the ride.
Your little one will love helping their pal Buzz Lightyear to conquer Evil Emperor Zurg and his army of little green men. You guys will receive a space vehicle featuring two laser pistols and a joystick. Your child will love the challenge of shooting laser beams at moving targets throughout the ride. Every time you hit a target, you'll be rewarded with fun sounds and colorful lights. And be sure to watch out if the ride slows down or comes to a complete stop! Your toddler will love being assigned a Star Command rank while they try to assist Buzz. Try and score as many points as possible to become a "Galactic Hero" on this ride!
Your entire family is sure to have a blast while on your trip. You will be able to stay at one of the Disney world hotels where you can enjoy all of the luxuries of home. Your kids will also smile in delight as they experience all of the magic of Disney.