Moms around the country are looking for the latest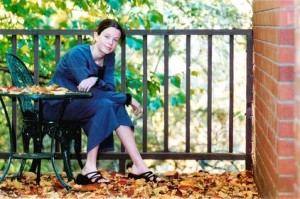 fashion trends for their little ones back-to-school outfits. Though some fashion trends will differ based on a child's age, a few fashion must-haves for all ages are coming into style for the 2011-2012 school year. Getting ready for school is always a challenge for parents, but this year's fashions are easy to manage.
Bright Colors:
Color is back for the 2011-2012 school year as designers add bold colored stripes, checkers and plaids to the runway. The bright colors like bubblegum pink for girls and hunter green for boys is making a come-back for the season. Furthermore, the designs added to shirts, pants, sweaters and coats are bold stripes.
Graphic T-shirts, hoodies and similar outfits should inundate these bright color choices for a bold statement in the 2011 school year.
High School Goth:
The high school aged students are still running with the dark colored gothic look or the dark and torn-up grunge look. As with past years, this style has not gone out of fashion for the older children and parents should expect some rebellion from bright colors that gravitates toward black, red and dark blue in high school.
70s Return:
For younger children, parents are expected to see a return of the 70s clothing styles. Pants with a flared bell bottom are particularly likely as a clothing style. Though the 70s pants are back in style for the school year, parents should not expect a return of the 70s hair styles this year.
Sporty-formal Mix for Girls:
Parents of daughters should expect to mix something sporty with a formal element for a mix and match style this year. If a girl wears a sporty shirt, she should pair it with semi-formal slack rather than jeans. Added to the sporty-formal style mix, parents should expect to see clunky jewelry this year.
Outdoorsman for Boys:
Boys looks this year are inspired by a more country, outdoorsy theme. The popular colors of hunter-green combined with the cuts and looks of the outdoorsman will make a fashion run this year. Expect some hunter looks for the boys clothing.
Last Year's Favorites:
Some of those outfits from last year are still in style this year, making it a little easier on parents shopping for back to school fashions. The skinny jeans are still in this year, so if it still fits, these jeans can recycle into this school year. Hoodies and denim jackets remain on the fashionable items for all ages and parents can keep those warm Uggs for the winter. Graphic T-shirts in bright colors are still in, so most t-shirts will not require changing unless the children have outgrown last year's.
Nail Polish:
As with past year, girls will still want to paint their nails this year. The hot trends for nail polish include scented polish and crackle polish. Popular nail polish colors are likely neutrals like graphite, quartz and peridot.
Jewelry:
Funky, clunky jewelry is in this year. Large plastic bracelets, chunky and big rings, dangling feather earrings and giant watches are making a statement in accessories. Children of all ages are likely to want to follow these funky, oversized trends for the school year.
Conclusion:
The fashion trends for the 2011-2012 school year are a mix of old and new looks. Some outfits from last year will still suit this year's styles while other elements will change. The bold colors and addition of bell-bottom pants are the latest elements that make this year's fashions different.
Nicole Rodgers has been blogging in the education, fashion, and fitness industries for three years. Last year, Nicole best friend asked her plan the decorations for her outdoor wedding. Nicole decided wedding lanterns would set the mood off well. Nicole recently went shopping with her niece for back to school clothes. To get her niece trendy clothes but also save money Nicole uses her Nordstrom promo codes.