One of the toughest events in a child's life is going from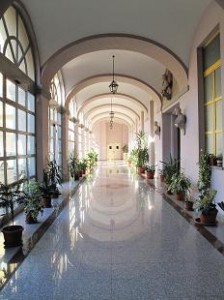 a traditional school to a boarding school. It can be challenging simply because the rules, attire and overall atmosphere are or can be totally different. It takes a lot of preparation for a child to feel fully comfortable when transitioning into a boarding school, unless the decision was theirs and they are excited.
For each family, it will be different in how the below tips will be used because there are diverse circumstances, feelings and judgments related to boarding school. Each tip should be edited to fit within the family's lifestyle, so that the tips are given the full possibility of working and becoming successful for the family.
Here are various practical tips on how you should prepare your kids for boarding school:
Research the boarding school – Although this is most definitely a practical tip, it is ideal to invest time in researching the boarding school's credentials and activities. You will want to know about its rules, discipline, privileges, restrictions, etc. If at all during the research process you do not understand something, make sure to reach out to the boarding school to receive clarification.
Visit the boarding school – To allow for an easy transition, take the time to visit the boarding school with the child or children that will be staying there. It'll allow the young person to visualize what life might be like at a boarding school and as a parent you will get to see how their days and nights will be spent, plus meet with future teachers and other classmates.
Be sensitive – Perhaps you do not know what it is like to attend a boarding school, thus creating a difficulty when trying to relate to your child. When a child attends boarding school, he/she is essentially separated from their family for a few months at a time. Be patient and understanding when your child speaks about their feelings and let him/her know that you are always here for them.
Make up from previous arguments – Before sending your child to boarding school, make sure that the relationship is not being comprised by a previous argument. You want your child to leave knowing that their parents love them and that there is love within the household. If there are any family problems, just make sure that your child is not being affected by them. If so, openly discuss all problems to clear the air.
Communicate often – The discussion of attending a boarding school can be a sensitive topic as many children will ultimately assume that they are a bother and you are getting rid of them. Assure them that this is not the case and explain your reasoning in such a way that will be understood correctly. Do not be afraid of showing your emotions as your child departs for boarding school. By trying to suppress your feelings, your child may feel like you are not sad about their departure.
Discuss upcoming school vacation times – This tip is a bit tricky; however, it is important to allow your child to become excited about coming home for a period of time. It also helps tremendously to show that you are excited as well. Start talking with your child about any specific plans during the school vacation time as this allows your child to look forward to coming home. Be sure to remind your child that they must maintain their good behavior weeks prior to the school vacation time in order for him/her to fully enjoy their time at home.
Allow your child to take reminders – This includes photos, favorite toys or books, stuffed animal, a special blanket, etc. By allowing your child to do this, this will create a special bond and allow the child to feel like they are at home when they attend the boarding school. Don't forget about mail as every child likes to receive special gifts or treats as a reminder that they are missed from their parents and loved ones.
Show tough love – Often times, children will call their parents from boarding school reflecting on the horrible time they are having, begging to come home. When and if this happens to you, this requires a hefty dose of tough love. First, you need to get down to the bottom of everything to find out why your child is feeling this way. If the reason is not legitimate and your child simply misses being at home, then reassure them why they are there and that you love them very deeply.
Written by Marina from 1001Shops a group of specialty products like makeup vanity mirror, wooden etageres and lot more.