As every parent will know, it is ever so important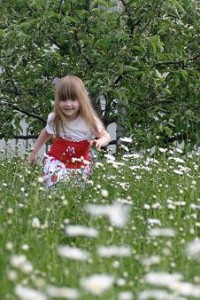 for children of a young age to get out of the house and experience new sights and sounds – whether it's Yo Gabba Gabba! or a favorite book. The benefits of introducing them to the big bright world outside are obvious, but many parents feel restricted regarding what activities they can do because of the child's young age. For instance, it wouldn't be practical to take a child of eighteen months mountain climbing, nor would a child of six months find much satisfaction in attending a car race. The goal, then, is to find activities that are fun and exciting for children of young ages, that will help them learn while remaining safe.
It's always a fantastic bonus when both parent and child are entertained by the activity, not just the child. There are some activities where this isn't possible, however, and the parent must endure some often juvenile activities for the sake of their child's pleasure. Hopefully, with a few suggestions, you can find an activity that everybody in the family can enjoy, especially the youngest members, since it is most important that they form positive memories and associations from an early age.
If you're struggling to come up with some original activity ideas of your own, then going to see a fun live show with your child could be the solution. There are now more shows than ever to go and enjoy with your young ones, including Yo Gabba Gabba which takes the characters from the TV show and puts them performing in front of a live audience. Children form strong bonds with these kinds of shows when they watch them on the television, so there's a good chance they'll take great memories away from going to see their favorite characters in a live setting. It also adds a more interactive experience, where the children's favorite songs and dances can be performed once again within a large group.
Other great live shows see the returning of popular film characters, such as Mary Poppins. This stage show returns to the world of Julie Andrews' famous character and includes performances of some of the film's most memorable songs. It is currently touring around the country and will be playing through the rest of 2012 and beyond. Confirmed venues for the show include New Amsterdam Theatre in New York, Tennessee Performing Arts Center – Andrew Jackson Hall in Nashville, and Bass Performance Hall in Fort Worth, Texas.
On the topic of entertaining children's films, Beauty and the Beast is one of the most loved stage adaptations in recent years. This show is currently touring the US, with tickets available for venues across the country. The show includes many of the classic songs from the 1991 Disney film of the same name, and tells the story of Belle, who must learn to love a prince who has been transformed into a terrifying beast for his lack of compassion.
Whatever you decide to do with your child for a fun day out, make sure it is something you know they will enjoy, like seeing one of their favorite characters live, and you can't go wrong.