Going to a baby store for the first time parent is much like going to the amusement park.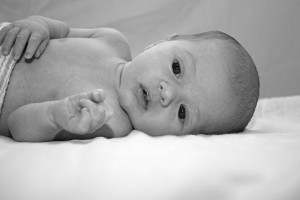 It is scary, overwhelming, loud, and flashy.  There is so much to choose from and some things are just more attractive than others…but will they disappoint?  Where to begin? And do you have enough money for everything?
Like most everything in life, it is good to go in with a game plan.  Baby gear shopping is the same.  For some people, that means consulting a friend, relative, or parent.  For others, that may mean doing your own research ahead of time and hoping for the best (we guess you are the latter or you might not be reading this).
First we would like to say…don't freak out.  Your baby will surely have everything they need when they enter the world.
When looking at baby products for the first time, there are a few things we suggest.
Sign up with the CPSC (Consumer Product Safety Commission) to receive updates on all recalled items.
When it comes to some items, you get what you pay for (like car seats and strollers).
Realize that not all strollers are created equally.  You will likely need more than one since they all have different uses.
You really don't need one of everything in the store. Sometimes must-haves are sometimes just-wants, not needs.
Watch out for gimmicks.  Not all pretty things are useful.
Get a diaper bag you like and would carry even if you didn't have to have all kinds of baby stuff inside.
If you are unsure of some items, buy them in stages.  For instance, you don't need a highchair before giving birth.
Don't be afraid to return items.  Be sure to check the store's return policy before you buy.
Hand-me-downs are OK for the most part, but be picky.  We, as well as the CPSC, recommend not buying a used car seat.
Read online reviews, but be wary.  Some review sites are more promotional than factual.  Not all review sites test their products thoroughly.
Consider enlisting help to choose baby items.  This could be a family member, friend, baby planner, or sales assistant.  Make sure whomever you choose, they have YOUR best interest in mind and not their own.  What may have worked for them may not work for you.
Test items in the store before you buy.  Most shops are pretty good about letting you take things for an in-store test drive.
Realize you may need to compromise on some items, but we suggest not compromising on strollers, car seats, sleep items, and baby carriers.
Don't forget about yourself…moms need stuff too!
Initial baby costs can be overwhelming.  Furniture, gear, clothing, lotions, lubes, diapers…ahhhhh!  We know.  We have been there.  Trust us, it all works out.  No baby ever cried all night because of hand me down clothes.
Amber Maxwell and Ilana Johnson are the founders of Petite Consumer, an online juvenile product review site.  They are two moms who have a passion for parenting products.  The Petite Consumer takes an unbiased look at products using methodology and independent testing. Amber and Ilana use research, testing, analysis, and their experience in the parenting retail business to write product reviews with integrity.  They are here to give consumers the facts…no sugar coating.  Please take a look around and follow them on Facebook, Twitter, subscribe to the Petite Consumer, tell them your feedback or leave a comment or email them at info@petiteintuition.com. Can't wait to see you there!