Decorating a child's nursery was never going to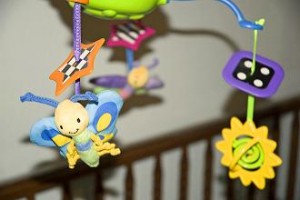 be an easy task. First, you need to decide what color scheme you would like, and this is usually dependant on the gender of the baby, or you could opt for the safer option by choosing neutral colors such as white and yellow.
Once you've decided on the color scheme it's a good idea to list what furniture will be needed. No matter what you pick, whether it's fancy wardrobes, grand rocking chairs, toys, appliances etc, a parent will always choose safety first. With so many products in the market today, you will have a wider variety of products to choose from. There will be products that have been made fire retardant, and in some cases this means chemicals have been used. Fire retardant products that have been coated with chemicals can release poisonous gases and toxins, and when exposed to for long periods these can be harmful. So from parent to parent, let's put the fire extinguishers aside and have a look at top fire resistant product s for a child's nursery.
Mattress
A mattress is an essential item when looking at setting up a nursery; particularly if you bear in mind that mattresses are the primary source of chemical poisoning for babies. Babies can spend up to 50% – 70% of their early life on a mattress, which means they are open to receive high doses of fire retardant chemicals.
When looking for a mattress you want it to be comfortable and made of natural materials so that its, soft, kind and gentle to the skin. You also want the material to be as safe as possible.
Bloom Alma Coco Mat Mattress, this cot bed mattress is 100% natural and it is made so that there is constant air circulating the mattress giving it ventilation. The non-allergenic and anti-dust mite mattress is naturally fire retardant and it passes all fire regulations which are without the use of chemicals.
Remember to check the smallest detail when it comes to mattresses, for example, the exact size of where the mattress will fit, there is no point of looking for a mattress that won't fit! You will also need a firm mattress; there are so many different varieties of mattresses, its dependant on you, as to which one you choose (foam, cot mattress covers, spring).
Sleeping bag
Another essential item for a child is some type of blanket. There are so many duvets and sleeping bags to choose from, when you are on the hunt for bedding for a child it's best to do your research beforehand, as there is so much you need to think of; what tog it is, what material it's made from, is it non – allergenic, is it suitable for sensitive skin, and possibly many more questions that's specific to your child.
Grobag offers a variety of sleeping bags for children and they've thought of everything, so you don't have to. Grobag has carried out extensive research, and product testing to ensure that all the sleeping bags conform to Safety Standards and regulations. They are also against the use of chemicals to fire retard items such as sleeping bags, as they believe that they carry a considerable risk to health.
The Grobag's are well fitting, and with a tog as low as 2.5 you can be assured your child will be sleeping safely in a constant temperature throughout the night.
Furniture & Flooring
When choosing wardrobes, cots, beds etc remember choosing natural furniture will reduce the chance of toxins etc, all fire resistant furniture should also be marked with the fire resistant symbol, which will make it easier when deciding.
Whether you choose to have carpet or wood flooring ensure the material used is fire resistant. It would be advisable to use wood flooring rather than carpet, as this is less likely to spread in the event of a fire, and it won't give harmful gases.
Here are just a few points to consider when thinking about setting up a child's nursery. As long as you look out for the correct symbols and do your research on the safety of each product, you kept safer in the likely event of a fire.
My name is Nisha Sharma, I am the Editor for FireSafetyStore.co.uk. I am a mother of one who loves to write especially about parenting advice, baby products and family advice. It's always good to hear the point of view from someone with experience. If you would like to find out more information about fire safety products, such as fire blankets, fire extinguisher, or for safety items around the home feel free to visit my site.