How can a crib sheet be dangerous? Crib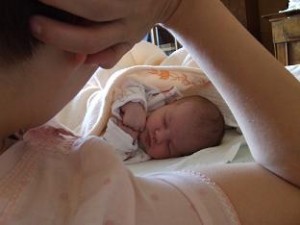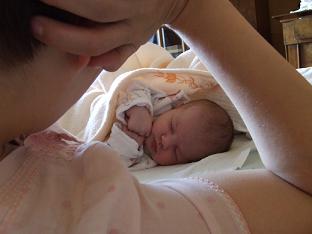 sheets are important because of the amount of time a baby spends in bed, so they should be chosen with great care. However, crib sheets that are poorly fitted can end up becoming a dangerous play thing for a baby. They can wrap themselves around the little one and inadvertently cause asphyxiation. This can be tragic for any parent. The beauty is that it is totally preventable. Here's how:
1. Using innovative modern baby sheets
The Baby Luxe sheets produced by Priva are a good place to start. These baby sheets are very safety tightened at their corners so that it is impossible for baby to pry them off. Some brands, such as the Hallo Secure Fit Crib sheet, provides Velcro to hold the sheets securely onto the bed. Other manufacturers make sheets that work like the standard pillow case, often with a zip that can be used to secure the mattress. However, this design may prove a bit tricky especially for those frequent night changes because the whole mattress has to be lifted to remove the sheet. A more practical variation to this is the QuickZip sheet that has 2 separate pieces allowing the top piece to easily be unzipped and removed when soiled.
Sleeping pouch for baby or baby bed costume
Many experts recommend removal of the usual beddings like pillows, blankets, sheets or toys, and using a baby pouch or baby bed costume. This will keep the baby safe from any accidental smothering while sleeping and also guarantees them warmth and good cover the whole night long.
2. Mind that mattress
If you use a traditional crib sheet, there should be no opening at the bed corners at all. The mattress should snugly fit the bed leaving no gaps for tiny limbs to get caught in. The bottom sheet should be a fitted sheet that should not allow for laps or folds and uses strong elastic all the way around the perimeter. The sheet should have enough material so that at least 2 inches of fabric is underneath the mattress all the way around. Even if the budget is tight a top sheet should never be used on the mattress since it can easily come un-tucked and result in an accident that could have been avoided.
3. Try the Tug Test
When using the crib set it is always good to frequently pull out the sheet to see how easily the sheet comes off. Even if it is your favourite racing car or ladybug crib set, if it comes off easily then get rid of that sheet immediately.
4. Be vigilant after play time with baby
Babies can be allowed to play as freely as they want in the safety of their crib. However, check the condition of the sheets after play time and make sure they have not come loose or been damaged before using the again.
5. Wash and keep on checking
Crib sheets can shrink after washing and it is important to see whether this has happened. It is also important to examine the elastic for any weaknesses. Sheets with special straps or other holders should be inspected to ensure they haven't come undone or stretched. If a sheet fails any of these checks then it should not be used.
Alan Riley publishes www.beautifulbeddingsets.com, a site devoted to helping people find the perfect bedding for their needs. Featuring top brands such as Sleep Innovations and show-casing the Pinzon Comforter, you'll find the best in bedding for all ages.