One thing's for sure, this special new arrival will have the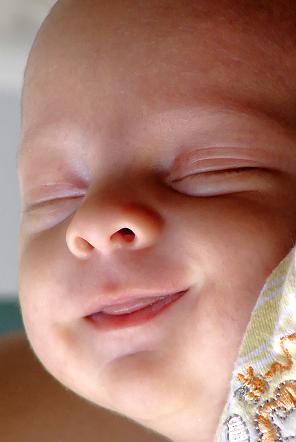 best of everything needed to ensure his or her introduction to the world is as smooth, easy and aesthetically pleasing as possible.
William and Kate will have their work cut out for them choosing from the magnificent range of high quality nursery furniture and interiors available on the market today. Here are some of our suggestions for some must-have items to help the new parents create a nursery fit for a Prince or Princess…
A Designer Cot
The cot is the central feature of every nursery. Sleigh cots are really popular at the moment, with their timeless design and adaptability. Many turn into an elegant day bed that can be used for many years. Will and Kate can opt for an elegant white or powder blue/pink, or they can go to town with the Royal theme and choose it in gold – a bed truly fit for a future king or queen!
Alternatively, a round cot offers a regal and sophisticated alternative to the traditional cot. The equivalent of a four poster bed for little ones, the round shape of this cot means it could provide a stunning centrepiece to the baby's nursery.
High Quality Bedding
Polyester sheets definitely won't do for this new arrival. It must be 300-thread-count sheets and organic mattresses all the way. There are a dizzying range of beautiful colours and themes to choose from, but whether it's soft pastel hues or bright colours and patterns, hypoallergenic 100% cotton sheets will ensure baby can sleep safely and comfortably.
Designer baby clothes
Fashion conscious Kate will no doubt want to ensure her baby's wardrobe is filled with beautiful and elegant baby clothes – and let's face it, she will have her pick of the best! Some of her favourite designers – Burberry and Ralph Lauren, offer a beautiful range of baby clothes any mother would love to see her baby wear. So it will no doubt be monogrammed babygrows and personalised booties all the way.
Wooden toys
Cheap plastic toys will have no place in this nursery! Wooden toys are timeless, and get handed down for generations. Will and Kate's environmental credentials are well-known – so they'll want to make sure that the wood comes from sustainable sources. A wide variety of trucks, walkers and prams will ensure the royal baby and toddler has everything he or she needs when playtime comes.
A handcrafted rocking horse will bring charm and elegance to any nursery. Every child's favourite, a beautiful rocking horse can be passed down through generations and is perfect for a prince or princess. And of course, it will mean early practice for future polo matches and visits to Ascot!
Wishing the Duke and Duchess of Cambridge the very best of luck with their new arrival. Like the rest of the world, we can't wait to meet him…or her!