In this day and age, it's almost a requirement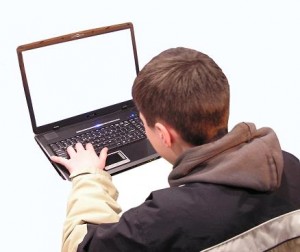 to own a computer with internet access for school. Many papers must be typed and well formatted, and researched thoroughly. A computer can offer both of these things.
However, should little Johnny have his own computer? We all know that there are many advantages to the internet and computers, however there are also many dangers. With just a few stray clicks, your little one could be exposed to all kinds of vile things, not to mention the ever-increasing dangers of online predators. There are also problems like computer game addiction, lack of sleep due to constantly being on the computer, and many others.
In reality, it's up to you as the parent to decide whether your child should have a computer or not. However, it can be a very useful tool for even a smaller child to have. What kinds of computers are geared towards children?
There are a few options available. I'm not talking about those "laptops" that just have cheap learning games on them. The Lenovo g560 is a powerhouse of a laptop while only costing $350. Your child can have access to the internet, word processing, and other resources for school while still being able to play some games and use the internet for things like watching movies. HP also makes a laptop, the 2000-210US line, that is an affordable option.
You can find HP coupons and Lenovo coupons to help you save money on these items.
One thing you might consider with a laptop would be durability. Kids have a tendency to drop things, so there are computers out there that are built to take a beating. One of the big downsides is that it can be hard to locate a computer for a good price.
For children even younger, there is a company called PeeWeePC that makes laptops and desktops specifically designed for kids. These computers have some functions that a regular computer has, while also coming preloaded with an educational suite. One of the drawbacks to this option however, is that these computers still cost some money, so you might as well get a regular computer for the same price.
Children are naturally curious, and they don't always know what is appropriate to be doing with a computer. As with all things, you as the parent will need to stay involved in your child's use of technology. What kinds of games does he play? Internet sites he visits? Should he even have access to the internet? With a good balance, a computer can be a wonderful tool for children to have.
Fatwallet(dot)com has provided this useful information. Fatwallet has a up-to-date blog, finance forums, and of course money saving deals for you!