Work At Home Moms or WAHM have become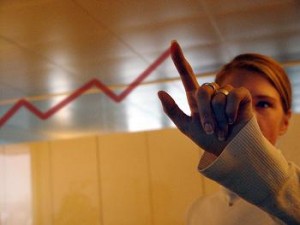 common in this era. Almost every other mom is working from home. However, this becomes very challenging and tiring. At times, moms get to a point where they cannot achieve their targets while working from home. Here is a survival guide on what mothers working from home can do.
Work with Time
There will be the need for a lot self-discipline and timely scheduling. This means, no matter how tired you are you must wake up early. Fix a time for your work and make sure you attended to the needs of your children before you begin work. Prepare breakfast and attend to the kids if they are heading to school. Plan your work well and make sure you round things up before it is time for lunch.
Be Flexible
Sometimes, things don't work the way you plan them. You might not be able to complete the targeted amount of work on time. In this case, make sure you do not compromise the needs of your kids. You must be able to attend to immediate issues and return to work. Otherwise, be ready to change the working hours. Change your work hours to late night, though you will get less sleep at night. Then you can make up for your sleep in the day time.
Provide Resources
Cooking ahead of time is very important for mothers. Children are active all the time and need to be fed throughout the day. Compromising their eating schedules is just not an option. Therefore, it is better to store readymade food in the freezer to make things quick and easy. If you cannot make enough time to cook yourself, buy and store readymade healthy foodstuff. However, homemade food is always preferred over processed food.
Get them Busy
Kids can get really out of hand when mothers do not pay attention to them. Seeing moms work sometimes drives kids to do wrong things to get her attention. In order to focus on your work, you must make sure the kids are busy as well. Get them things to play with depending on their age. Toddlers are relatively easy to handle. Moms can put them in the cot or pram and use pacifiers and other toys. For older kids, buy other kinds of toys they like, e.g. paints and books to read.
Get Some Help
If your kids are hyperactive, you can get some extra hands to help. Hire a reliable nanny or drop the kids off at a recommended daycare center. This decision is difficult, but sometimes moms have no choice. It doesn't mean that you are not a good mom. You just have to make things work for yourself and the kids.
Mikes works from home, where he distributes outdoor toys and Lego Friends toys online. Having 2 kids to take care of, Mike has been quite inventive to maximise his time at work while entertaining his kids.