It can be difficult adjusting to life after a divorce.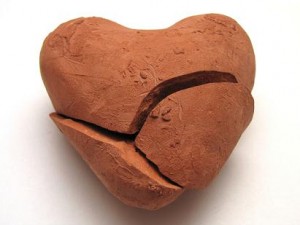 This is especially true if there are children involved.  Single parenting is without a doubt more challenging that having both you and your spouse sharing the responsibility of raising children.  The following are 15 parenting tips to help you be the absolute best single parent that you can be.  Will you take advantage of these tips?
Don't give up on parenting. Many parents choose to give up on parenting after a divorce. This is especially true if older children are involved.  As a single parent, refuse to give up on your duties until your children are grown. Realize that teenagers are not adults and will still need you to guide and direct them.  Don't give up on parenting regardless of how old your children are!
Don't force your child to choose sides. This is a common problem that occurs after many divorces. Children often feel the need to choose sides with either mom or dad.  Let your children know that it is okay to love both mommy and daddy.  Avoid speaking negatively about your ex or your children may feel that they have to choose sides.
Be cautious of dating too soon.  While you may want to get revenge or simply move on in your life, parenting must come first. Realize that your children will not understand the dating process and need time to heal from the divorce. Chances are, you need time to heal too. Avoid jumping right in to the dating scene.
Understand that your child will be very emotional in the beginning. Just as you are emotional over the divorce, you can expect your child to be emotional as well.
Get organized.  Once your lifestyle becomes one of a single parent, you must take the time to get organized. From your daily schedule to the cleanliness of your house, organization is the key to be successful as a single parent.  A chaotic lifestyle will make it hard on everyone involved – including the children.
Have fun.  Just because life has changed for your family and you are now considered a single parent, don't give up on having fun with your kids. Plan family outings each week to keep life "fun."
Stick to your guns.  You kids will quickly realize that single parenting may be difficult on you and may try to get away with things. Try to keep the same household rules as before and require your kids to obey.
Encourage your kids to help out. Because you will no longer have your spouse there to help out, you may want to enlist the help of your older children with household duties.
Find a new job. If your job doesn't fit the lifestyle of a single parent, you may be forced to find another one. Make sure your job is kid friendly and works with the school schedule.
Keep your privacy. Your kids do not need to know everything that is going on between you and your ex.  Keep things private!
Communicate with your kids. This is perhaps one of the most important tips a parent can get.  Don't lose communication with your kids because you are too busy as a single parent.
Make every effort to be involved. Be sure to attend as many of  the school events and activities that your children are involved in as possible.
Retain a sense of normalcy. The more normal your life seems, the better your children will be able to cope with the divorce. Continue family traditions and make things seem as normal as possible.
Be positive about the future. If things get tough financially as a single parent, ensure your children that things will get better. Be positive about life and the future.
Keep your children a priority. Last but not least, keep your children your number one priority. Put them before everything in life including your job, dating, and all the many problems that come with being a single parent.
Single parenting can be difficult.  Use the tips above to help you get through this tough time.  You can still have a healthy and happy home with your children as a single parent!
This article is written by Marina from 1001Shops a group of specialty products like decorative wall mirrors, artificial silk flowers and lot more.
Picture by Alex Bruda