If you're about to sit your exams then you probably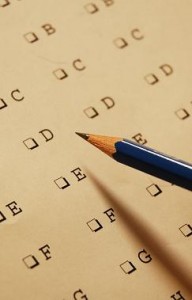 think revision is pretty hard, but imagine getting your high school diplomas at eight years old! Find out about the amazing kids who aced their exams and how they can inspire you to exam success.
Yasha Ayari Asley
At just eight years old, Yasha Ayari Asley from the UK is the youngest person to ever pass an A- Level Maths exam (equivalent to a high school diploma here in the US). After sitting six papers Yasha achieved an A grade and scored 100% on one paper and 99% on another.
Yasha, who live in Leicester-UK, with his father, explained that he knew all the answers straight away and simply needed to transfer them onto the paper. The maths whizz described his favourite subject as 'beautiful and satisfying' and plans to take on A-Level computing when he reaches nine.
Curtis Elton
This plucky eight year old triumphed over adversity when he was rejected from Britain's Got Talent. The pint sized piano prodigy went on to become the youngest person ever to pass a Grade Eight piano exam.
Hayley, Curtis' mother, is a concert pianist and has taught him for the last four years. After just a few months playing Curtis achieved his first record by being the youngest person ever to pass a Grade One piano exam at the age of four. Curtis admits he loves to play but said he would rather be a doctor than a professional pianist when he is older.
Paula and Peter Imafidon
Eight year old twins Paula and Peter are about to make history as the youngest ever children to enter high school after having passed Cambridge University's Advanced Mathematics Exam. The twins have set world records passing A and AS Level maths exams too and are looking forward to life at high school.
Their father, Chris, commented that he has no worries about them fitting in with the older children, perhaps because he and his wife have been through it all before. Older sister Anne Marie was just thirteen when she became the youngest girl ever to pass an A- Level computing exam, whilst her sister Christina was the youngest person ever to study at college.
Aadarsh George
Aadarsh George has achieved the honour of being a special invited guest at the British Queen's Jubilee set to take place in the UK, at just five years old. Aadarsh caught the media's attention recently thanks to his super intelligence. The five year old can name every cabinet minister in the UK and every capital city in the world and is a maths and computer whizz.
So how can this help you if you're about to take your tests? Well, the one thing that all these child prodigies have in common is their love for their subjects and their enthusiasm for knowledge in general.
If you're reading this and struggling with your exams, find yourself a study tutor. They will make learning easier, a lot more fun and set you on the road to exam success.
Justin Craig provides AS revision tutors.