"Over just the past decade, online learning at
the K-12 level has grown from a novelty to a movement." – National Education Policy System, "Online K-12 Schooling in the U.S."  October 2011
A movement is right! Recent numbers show 250,000 students were enrolled in full time virtual school programs last year. That's a paltry percentage of the 56 million kids in Kindergarten through 12th grade in the U.S., but with a growth rate of about 40% over the last three years, we have more than a growth spurt on our hands. Indeed, this is a movement.
You may be wondering why a parent would decide to have their child attend school virtually instead of have them do what most families have always done, which is attend a brick and mortar school. The reasons are numerous. Some parents live in an area where the schools are just downright lousy. With teachers having to teach to the test, on top of dealing with bullying and backtalk, is it no wonder some of them leave the profession? Of course, there's the option of private schools, but they aren't affordable for most. I personally had my children enrolled in a private school for several years. My youngest was bullied and my oldest was given an honors English reading assignment that contained the lovely "F" word no less than 10 times, and worse, if you can imagine. $50,000.00 later, you might say I was a bit disillusioned. Deciding to homeschool, we used a great literature based curriculum and my kids excelled. As we love to travel, we felt we had found the best of both worlds. However, after four years, with my older child in high school and honors classes, we got to a point where I felt we needed more.
As both of my children loved being on the computer, I thought an online class or two might be a good option. I could not teach foreign language, and it was a requirement for high school graduation. I began my research, and after looking at many different programs, I enrolled my children with Florida Virtual School. The more I saw, the more I liked. My oldest ended up taking four classes, including honors English and honors Spanish. Her teachers were fabulous, and she enjoyed all of her coursework. My younger child took four classes as well, including a Science class that was one grade level higher than her current grade. As Science is her thing, I knew she wouldn't be challenged with the sixth grade class offering. I love that I could make that choice. After all, no one knows my children better than I do.
This year, my younger daughter took six classes with FLVS. She is about to finish up in her photography class, and will be finished for the year by the third week of May, almost a month earlier than the public school system. My older daughter took 4 classes through FLVS, and was dual enrolled at our local community college. One of the beauties of dual enrollment is that a one semester class counts for the entire year, so she got her English and History done for the year before December, leaving the rest of the year to pursue art classes. She wants to attend a digital animation program once she completes high school, and has dreams of working for Pixar.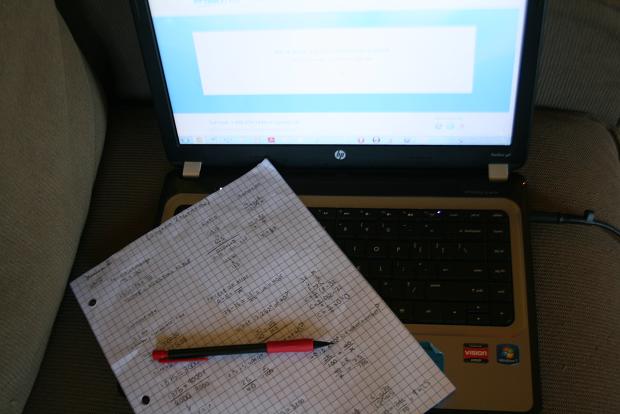 Some parents have children who are pursuing a career in acting or dance, and some even have kids planning Olympic or other athletic pursuits. In fact, K12, the nation's largest online program, was recently named the exclusive partner for United States Tennis Association Player Development. Our kids have big dreams these days, and they now have an educational option that gives them the time to reach those dreams. Why wouldn't we give them every chance we could to help them make those dreams a reality?
Investigate virtual schooling for yourself. You can simply search for a program by putting "virtual school in (your county)" in your internet browser. There is probably a program in your district, and it very well may be free. For parents who would like to use a program including some of the typical homeschooling curriculum, like Apologia Science, check out Virtual Homeschool Group. This program is run on donations and volunteers. Watch the cow lung dissection while you're there! Pretty impressive! Do your own due diligence, and see if you think it's a good fit for your family. I'm happy to answer any questions you may have, and I'd love to hear about your experience with online education.
Kelly Stilwell, contributor to Mommy Magazine, Baltimore's Child, and FamilyCorner.com is a freelance writer and virtual schooling mom in Florida. A former stockbroker, Kelly now spends her days on her laptop, right alongside her kids, writing about how virtual schooling is changing the face of education. Visit her at Virtual School Resources.