The internet is chock-a-block full of websites offering you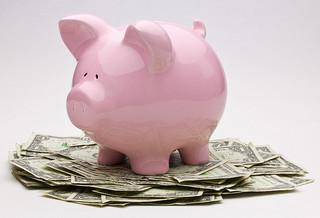 discounts and deals. However, when it comes to family it's in your interest to save as much as possible! You never know when those savings could make a real difference to your family. With this in mind, there are some money saving websites that really stand out, both through the number of deals available on them as well as the impact of the deals that they provide. Apart from FatWallet, which of course must come in at Number 1, here are my top 5 Money Saving Websites.
1. www.couponcodesusa.com
CouponCodeUSA is a fantastic voucher site offering all manner of discounts and deals. Aiming at multiple retailers and online stores across the US, such as K-Mart and Kids Foot Locker, this is a great site to help save you money when buying essential items for the family. It is arguably the most conclusive voucher code site on the web, with over 1000 codes available and offers those who use it an almost infinite number of deals. What keeps CouponCodeUsa thriving is the influx of new deals being posted daily as well as their variety. Need a new family TV? Look no further, CouponCodesUsa has loads of deals offering you money off Electronic Expo products. Need a new family computer? Use one of their apples coupons to get free shipping on your order. Need some new furniture? With up to 25 % off furniture at target, you're in luck. Need new… (Insert item here)? Whatever your families after, with Couponcodeusa you're bound to get some money off.
2. www.getawaytoday.com
For anyone looking for great deals on a family vacation, look no further, as this travel discount site should really help in saving you cash regarding numerous aspects of your trip.  Offering bookings to Hawaii, Disney land and even family ski trips, getawaytoday can provide for the whole family, particularly through its offerings of consecutive night packages giving you free night stays the longer you book your trip for. You can even book car rentals and cruises in this all-in one travel site.
3. www.myfamilyclub.com
MyFamilyClub is a voucher code site for families in the UK, aiming to help families save money in their day to day lives. Apart from all manner of discounts, Myfamilyclub also provides multiple money saving tips across its online community, from banking and insurance to family budgeting as well as the latest news regarding savings and reductions in the UK.
4. www.myvouchercodes.co.uk
Another really useful voucher site that is packed to the rafters with codes, offering discount deals on anything from meals to wheels. Contributing 1000's of voucher codes daily, this is the UK's most categorical remedy to the headache of family purchases. Codes include all manner of items, from books to toys for the children, even travel and electronics.
5. www.uk-car-discount.co.uk
Need a new family motor? If so, this could be the site for you.  With a focus on bringing great discounts to those wishing to buy a car on the internet this online 'car supermarket' could potentially save you thousands on your new vehicle. As the UK's number one online car dealer, they buy a lot of cars, which in turn allows them to sell them on at vastly discounted prices. These savings can then be passed on to you, the customer, in the form of cash savings for your new car or as cheaper car finance. In these tough economic times, who wouldn't want to get their car at the cheapest possible price?
(Harry Schaffer, A keen blogger and lover of all things digital. Interests include travel, gadgets and the bizarre. Tweet him @harryschaffer25 or check out his new blog www.lifeexperiences.co.uk)