S&S Woodcarvers Rocking Pony
home »
s&s woodcarvers rocking pony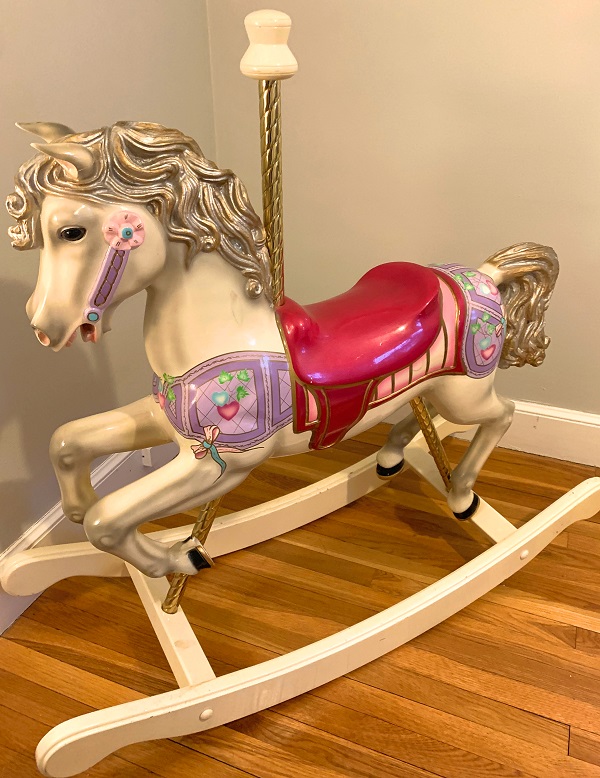 Rocking horse measures: 41 in. x 40 in. (h x l)
Rockers: 47.5 in. x 17 in. (l x w)
This medium size rocking horse is made from solid wood with rockers, brass pole and hand painted.
Made in 1984 by S&S Woodcarvers of Santa Ana, CA, this design is Diana's Medium Rocking Pony (Diana Ross design).
One ear broke off but it has been repaired (you'll have to look close to see it), the rocking horse has a few nicks and missing paint on the rockers from normal use. These defects are reflected in the price (all details are clearly visible in the images). This rocking horse is in good condition!
It takes up residence in Westwood, MA (outside of Boston).
"Missy has been a part of our home since the late 80s or early 90s! She was gifted to me by my Great Uncle and Aunt, avid equestrians, and she was adored for many years by myself, family and friends. Sadly we just don't have the space! We would love for Missy's next home to have a space to be adored as she was for decades in our home!"
~ Christina (current owner)