S&S Woodcarvers Carousel Rocking Horse
home »
s&s woodcarvers carousel rocking horse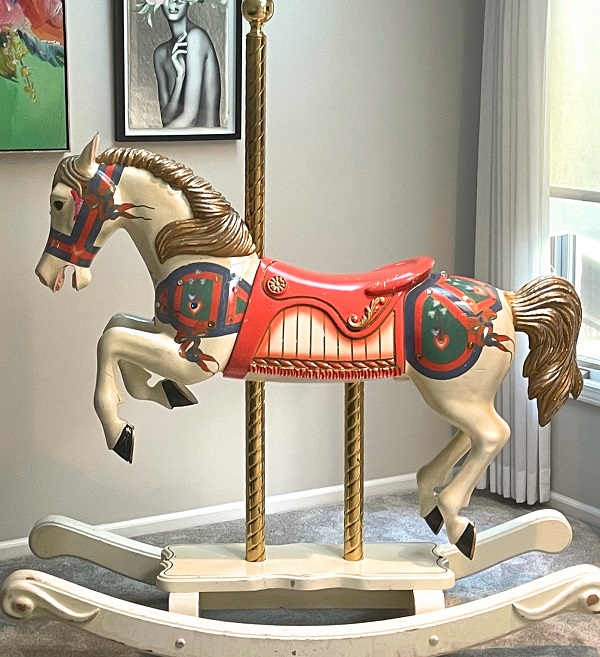 Measures: 42 in. x 64 in. (h x l)
Rockers: 58 in., top of brass pole: 64 in.
This full size carousel rocking horse is made from solid wood with wooden base, rockers, brass pole, jewels and hand painted.
Made by S&S Woodcarvers of Santa Anna, CA. This design is Diana's Large Carousel Horse On Rockers because it is similar to one Diana Ross bought from the company years ago.
This rocking horse has a few nicks and missing paint on the saddle, rockers, tail, mane, face and a few missing jewels. These defects are reflected in the price (all details are clearly visible in the images). This carousel rocking horse is ready to ride by both children and adults!
It takes up residence in West Des Moines, Iowa - perhaps you can come pick it up and save $$.
"Whoever has a love of rocking horses should buy this one, children will love it."
~ Beth (current owner)