S&S Woodcarvers Rocking Pony - toddler size
home »
s&s woodcarvers rocking pony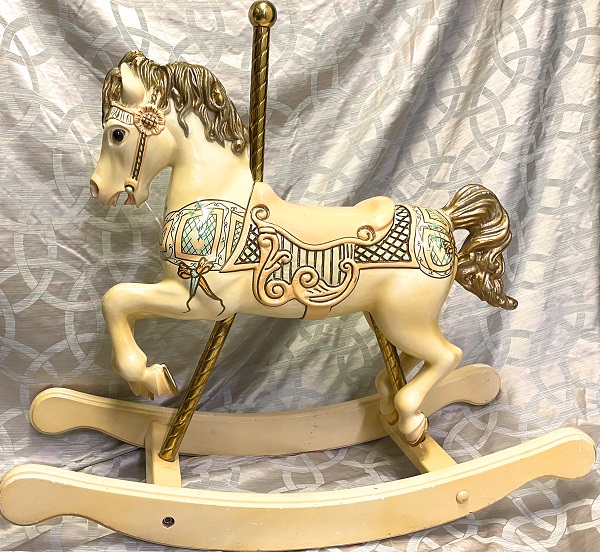 Rocking horse measures: 32" long x 31.5" high x 14" wide; Floor to saddle: 22" high
Rocker: 40" long
S&S Woodcarvers is known for quality wooden rocking horses that last and last. Made in 1983 and likely repainted in 1991, as noted on the belly. This design is the Majestic Small Rocking Pony.
The asking price is reduced due to a few areas of missing paint from normal use (all defects and details are clearly visible in the images). This rocking horse is still in good condition!
It takes up residence in Springfield, VA.
"The horse was purchased for my husband around the time his sister was born, his parents wanted to get him something special b/c of all the attention on the new baby. The rocking horse made 7 moves, and then they gifted it to us in 2016 when our son was one."
~ Jamie (current owner)