Looff Reproduction Floral Carousel Horse
home »
looff reproduction floral carousel horse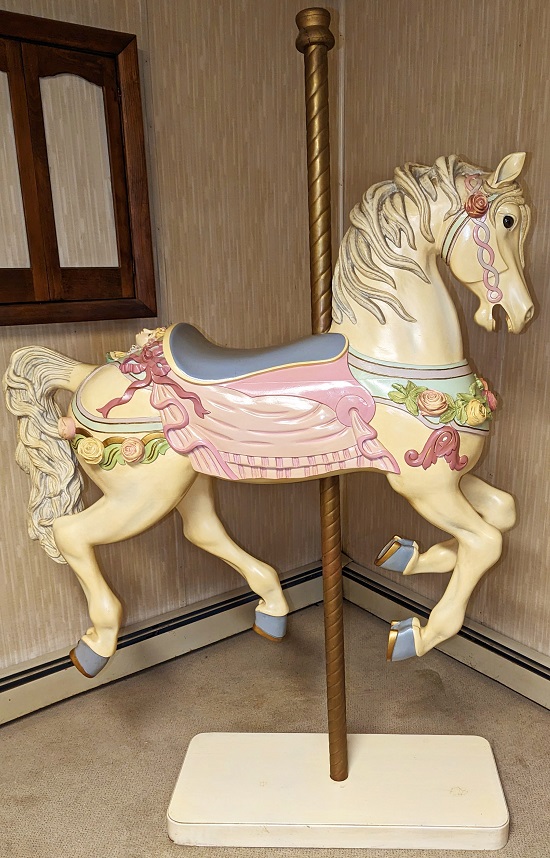 Height (from floor to ear) - 67 in.
Length (tail to nose) - 51 in.
Pole - 74 in.
This jumper carousel horse is a reproduction of an early 1900s Looff horse; made by S&S Woodcarvers it is known as the Large Looff 1900 Design.
It has an arched neck with a flowing mane. The breastband, either side of the head and hindquarters are decorated with carved flowers (13 total). Behind the saddle is a flower adorned young lady's head.
There is some minor ware on the stand base and a crack in the pole cover at the top. It is in very good condition, all details are clearly seen in the images.
It takes up residence in The Bronx, NY.
"It's in great shape, but unfortunately it's time to sell the family home & the horse with it....it gave my mom a lot of joy for years.."
~ Cathy (current owner)