Franklin Mint Carousel
home »
franklin mint carousel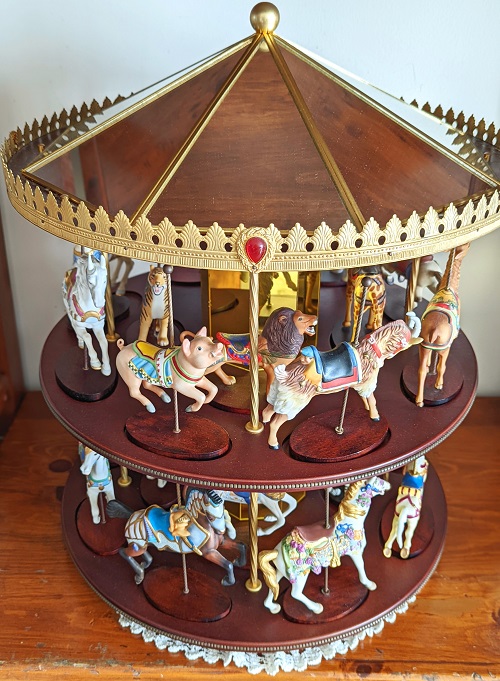 Turntable: 17 in. diameter x 22.5 in. high
Figurines 6 in. to 7 in. tall
This miniture double-tiered carousel is a collection of 24 authentic re-creations handcrafted of fine porcelain, many with accents of 24 karat gold. The 24 figurines are of the most unique and famous animals ever to grace the carousel.
A prancing horse, noble tiger, jumping bear, hippocampus and others that antique carousel horse and animal collectors will recognize. Each one handcrafted of fine, hand-painted and hand-decorated porcelain and mounted on its own brass electroplated pole and hardwood base.
Made by Franklin Mint and in good condition; one animal has a partial broken leg.
It's located in Griffin, Georgia.
"Franklin mint mailed me one animal each month, until I had all 24 to fill the carousel starting in 1990."
~ Elsa (current owner)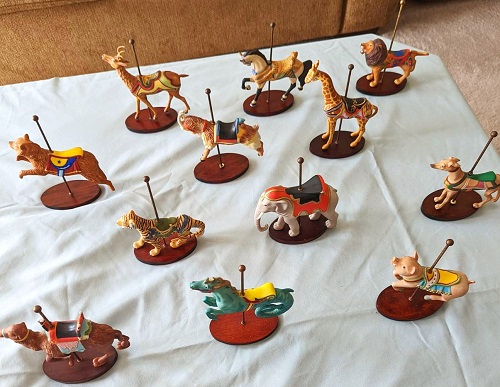 Top level figurines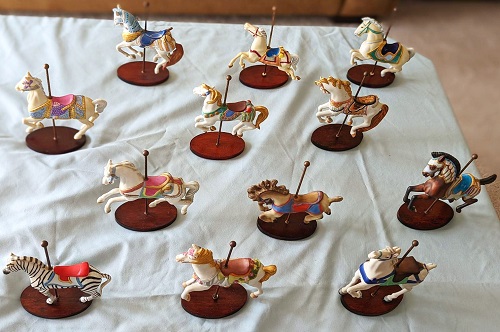 Bottom level figurines